Contracts
AI-powered data extraction
Save time and improve data accuracy by uploading your contract and auto-filling key details.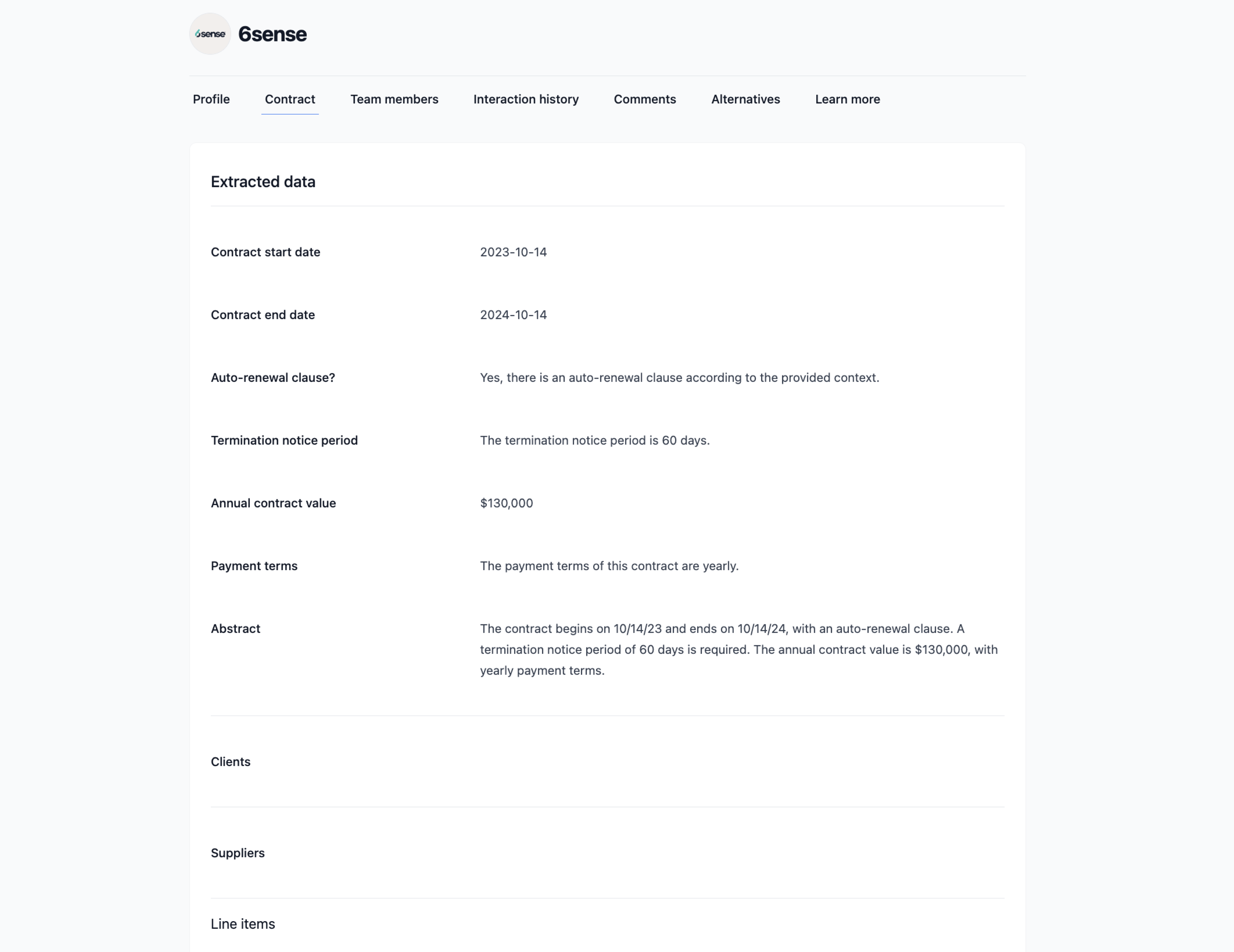 Data Continuity

A centralized, single source of truth for all contract details. Eliminate discrepancies and ensure your team is collaborating with the most accurate information.

Actionable data

Extract auto-renewal clauses and termination notice periods so your team stays proactive on complex deals.

Next generation techniques

Sophisticated machine learning practices ensure no important details go unnoticed.
Ready to dive in?
Talk to our team today.