Move your buying process out of spreadsheets
Strategic Sourcing software for procurement teams to stay organized. Automate workflows, fix data issues, and never miss another deadline.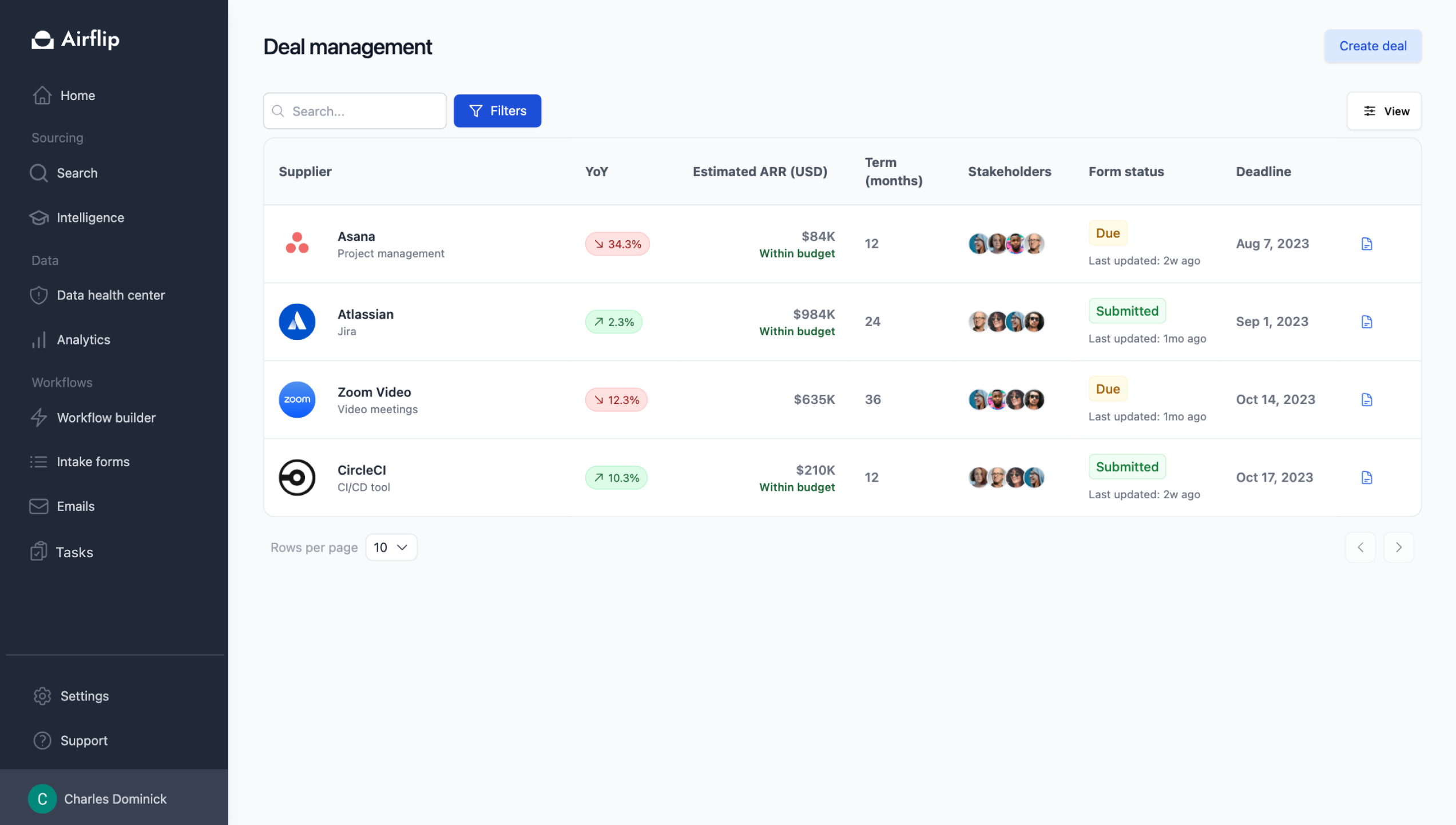 Trusted by the world's most innovative teams

Find better vendors today.
Take the headache out of vendor selection, negotiation and tracking with Airflip. Get comprehensive data, questionnaires, negotiation guides, and more.